Blood bags dispatched annually since 2012
Total registered patients in Thalassemia Services
Total blood products dispatched in a year
Thalassemia is a hereditary blood disorder characterized by abnormal production of hemoglobin. It requires lifelong blood transfusions to maintain hemoglobin and iron chelation therapy to prevent iron overload resulting from multiple blood transfusions. PWA's Thalassemia Daycare Centre offers free of cost thalassemia management services to around 212 registered Thalassemia patients (annual management cost: PKR 345,000 – 393,000 per patient)
See More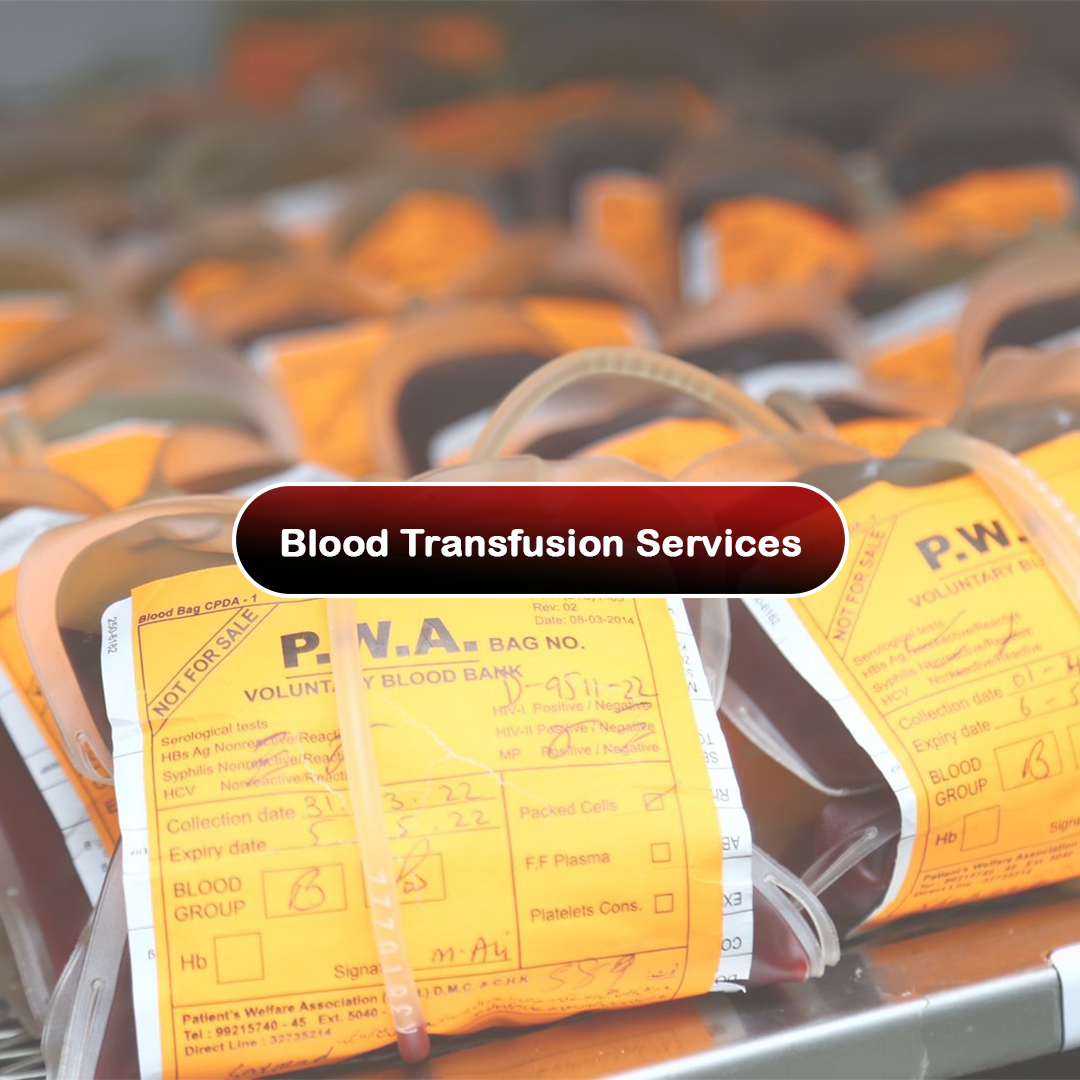 PWA's Voluntary Blood Bank is the largest single outlet blood bank of Pakistan, registered under Sindh Blood Transfusion Authority (SBTA). Blood Transfusion Services are offered round the clock with a daily output of around 150 screened blood bags, Free of Cost. Blood products in the form of packed red cells, fresh frozen plasma, and platelets are provided according to the patient's need.
See More
Only Together We Can Make a Difference.
We at PWA have always believed in the huge impact that results from consistent individual efforts. Our growth through the decades is a living inspiration for all of our student volunteers to carry on with utilizing their potentials in the best way and collectively contributing to make a difference in many suffering lives.
YOUR ZAKAT IS IN SAFE HANDS
Patients' Welfare Association under the guidance of Mufti Hussain Ahmed as our  Sharia'h Advisor from Darul Ifta, Jamia Darul Uloom Karachi, has put a proper system in peace to ensure that your Zakat is used according to the principles of Sharia'h. Furthermore, our Sharia'h Advisor also oversees every transaction from your Zakat and donations to ensure their credibility.
BANK ACCOUNTS
DONATE VIA COURIER
IN HAND DONATION
DOORSTEP COLLECTION
FOR INTERNATIONAL DONORS
DONATE VIA DARAZ
BANK ACCOUNTS
You can directly deposit or transfer the amount in the following bank accounts:
For Zakat
Meezan Bank Limited
Account # 0164-0102792513
Swift Code MEZNPKKA
IBAN # PK69MEZN0001640102792513
For Donation
Meezan Bank Limited
Account # 0164-0102792531
Swift Code MEZNPKKA
IBAN # PK68MEZN0001640102792531.
DONATE VIA COURIER
IN HAND DONATION
DOORSTEP COLLECTION
FOR INTERNATIONAL DONORS
DONATE VIA DARAZ
Donors' Conference 2023
To show transparency and share our milestones and future plans with donors and well-wishers.
Independence Day Celebration 2023
An activity to celebrate the creation of Pakistan with our Thalassemia warriors.
Thalassemia Awareness Session
To play our part towards the eradication of thalassemia by spreading awareness among the masses.
"PWA has travelled miles now since it came into being. The reason behind its growth is the devotion of its tirelessly working volunteers, our generous donors who keep its cause alive and our dedicated staff, whose services are commendable. I hope that PWA continues to grow with the endless efforts and time put in for this noble cause."
"Since 1979, the compassionate students at Dow Medical College have shown their commitment to serve humanity by volunteering to help those in Dr Ruth K.M. Pfau, Civil Hospital Karachi. They have embodied the motto "We Feel, We Serve". The organization has excelled over time due to hard work and diligence of volunteers."