Bridging the gap between the services provided at Dr Ruth K.M. Pfau, Civil Hospital, Karachi and the needs of the patients.

Rendering Free of Cost services whether it be medications or screened blood provision, with no compromise on quality.

Catering to the needs of Thalassemia patients.
     The basic idea of this empathy-driven mission is transcribed in our motto:
    "We Feel, We Serve."
"Patients are our concern, their health is our priority & serving humanity is our motto."
To improve the lives of disease-stricken with excellence in quality of services.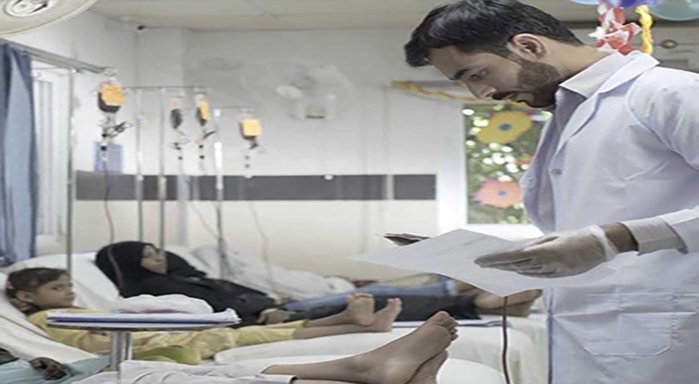 "Never doubt that a small group of thoughtful committed citizens can change the world. Indeed, it is the only thing that ever has."
Continued provision of safe and screened blood to the recipients.

Provision of Iron Chelation Therapy to all registered Thalassemia patients.

Opening registrations in Thalassemia

Daycare Centre

.

Screening masses for Thalassemia.

Contribute towards eradication of Thalassemia from Pakistan.
"Empowering today for a brighter tomorrow. Together, we shape the future we dream of."
Non-governmental, non-political organization, run entirely by the students of Dow Medical College, Karachi.
Provision of Free of Cost, Quality Services without any cash counter.
The largest single-outlet Blood Bank in Pakistan catering to patients all over Karachi by dispatching around 150 screened blood bags per day.
Adherence to Shariah-Compliant System for the collection and usage of Zakat under strict guidance of Dar-ul-Ifta and Jamia Dar-ul-Uloom Karachi.
In 1979, a group of three passionate students studying at Dow Medical College dreamt of changing lives and making society a better place for all through whatever means they could, and thus on the back of a humble medicine cabinet, the foundation of Pakistan's largest student run NGO, Patients' Welfare Association, was laid.
"We Believed. We Achieved."
As we trace the journey of PWA 44 years back, a sense of satisfaction, achievement and accomplishment surrounds us.
Standing in the shoes of three ordinary medical students who had nothing but the will and determination to make a difference, we feel proud to have expanded their mission of transforming lives of millions of underprivileged patients visiting Dr Ruth K.M. Pfau, Civil Hospital Karachi as well as those throughout the city. .PWA's impact, starting from the distribution of medicines through a single cabinet to its position as the country's largest student-run NGO today, has influenced hundreds of thousands of lives spanning more than 4 decades. Our volunteer force, solely consisting of students of Dow Medical College, is more determined than ever to carry the legacy of "We Feel, We Serve" forward with firm belief in our motto that Only Together We Can Make A Difference.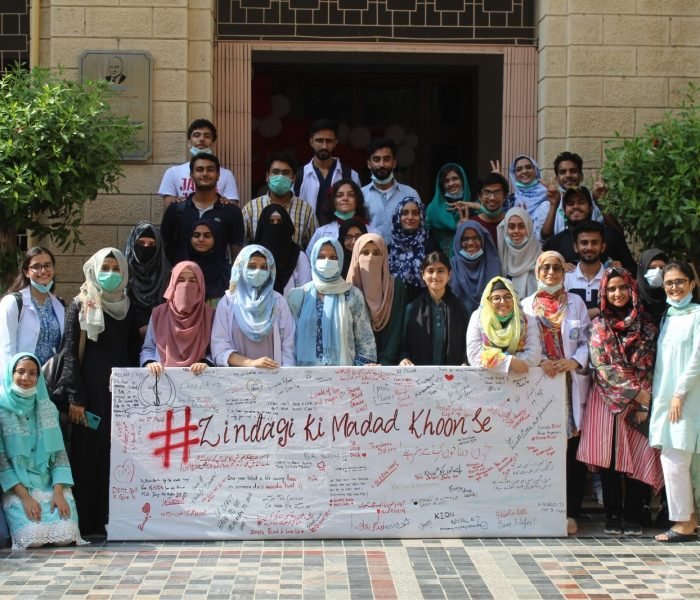 PATRON
Prof. Dr. Zakiuddin G. Oonwala
SECRETARY
Prof. Dr. Syed Sheeraz ur Rehman
MEMBERS
Prof. Dr. Abdul Bari Khan
Dr. Amin Chinoy
Dr. Amir Haleem
Dr. Arif Akhai
Dr. Asif Hafeez
Dr. Haji Saleem
Dr. Hanif Chatni
Dr. Inayat Hussain Thaver
Dr. Iqbal Noor Muhammad
Dr. Kamran Ahmed
Mr. M. Siddique Sheikh
Mr. Tariq Shafi